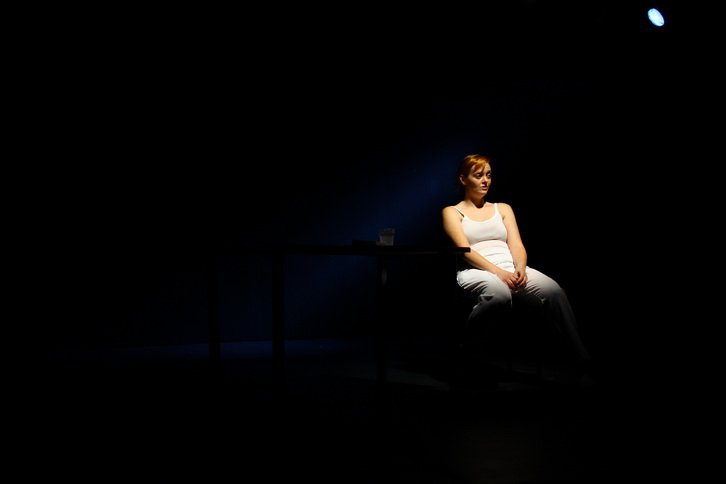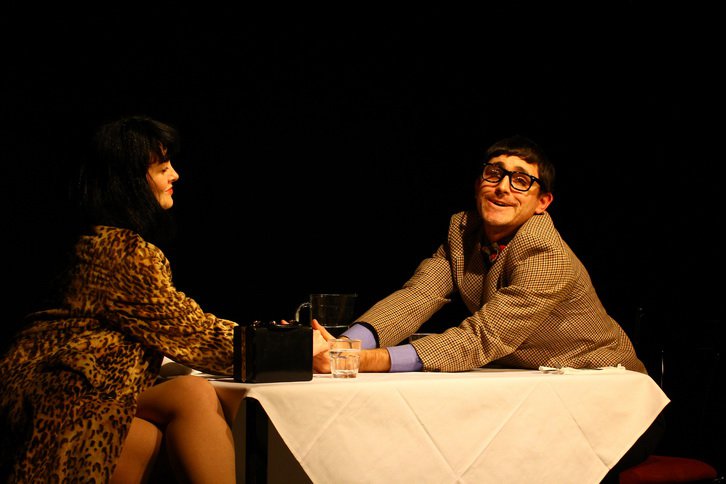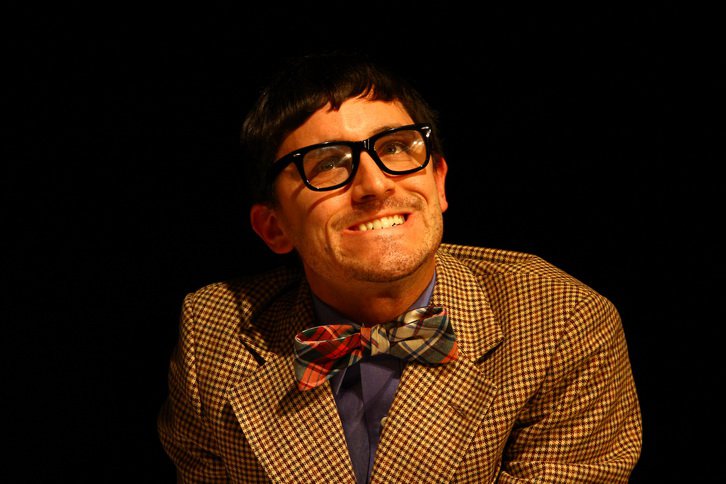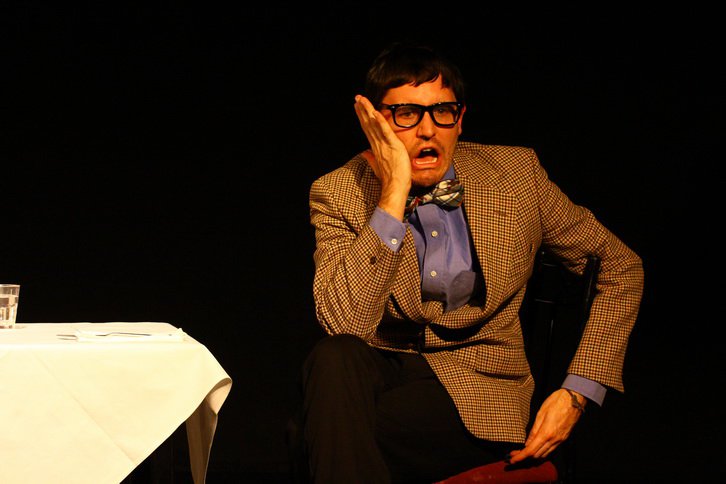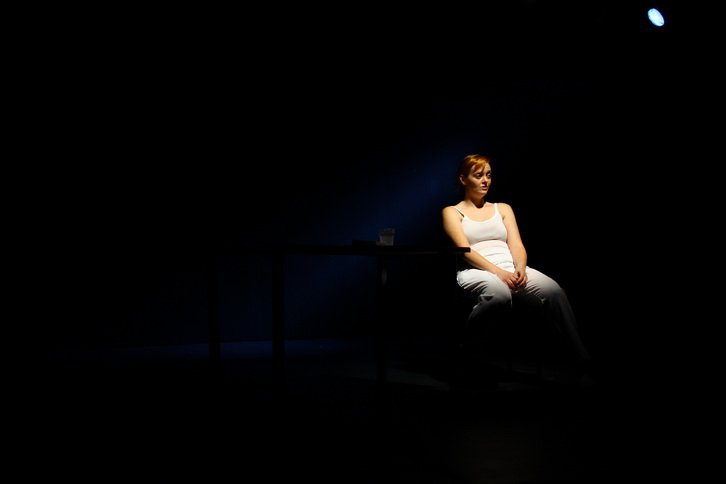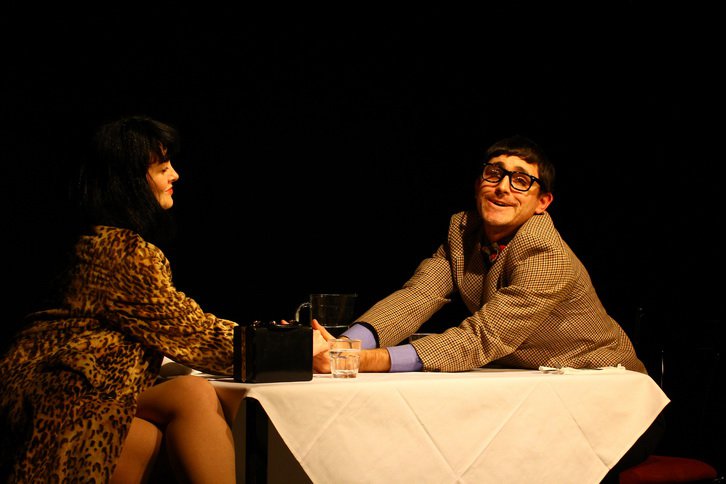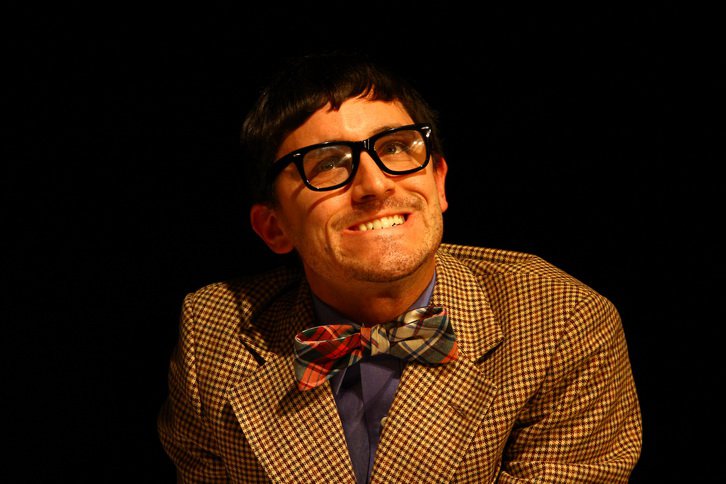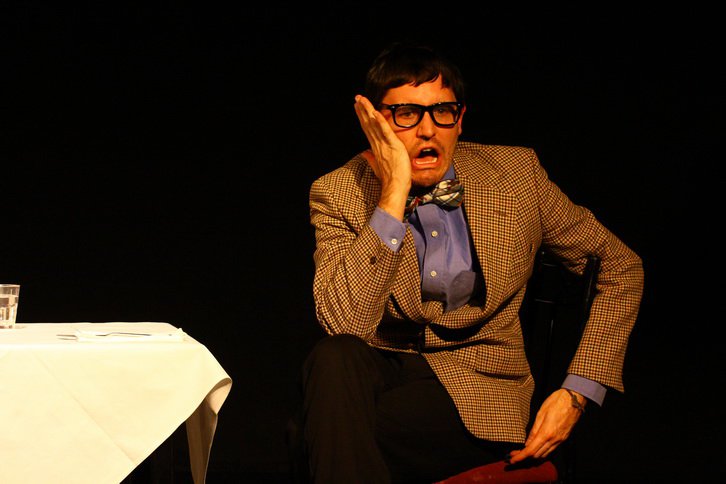 REVIEWS
modern american masters
BY BARRY LENNY ON MAY 22, 2011
Glam Adelaide
New theatre group, Early Worx in Theatre and Art, are presenting a brief season of three short works by well-known modern American writers: David Mamet. Neil LaBute and Christopher Durang.
All Men are Whores: An Inquiry (1977), by David Mamet, directed with clarity and understanding by Velalien, features Amy Victoria Brooks, Jordan Fraser-Trumble and Charles Sanders. Three people in a library read books and talk, in somewhat broken, fragmentary monologues, about their sexual experiences and failures. They speak of rejection, and there is an ever present underlying sense of violence.
Brooks and Fraser-Trumble are a couple, while Sanders looks on, milling things over and adding his own commentary, like a Greek chorus, later becoming bizarrely involved. Mamet's attitude to women can actually be seen in the speeches of the woman; the words she is given are clearly Mamet's view, not those of a woman.
This was a powerful start to the evening, with strong performances from all three, creating an uneasiness as love and sex are dealt with coldly, reducing them to biological functions; nothing more than the animal need to procreate and ensure the survival of the species. The three very fine performances, coupled with intense interaction, verbal and physical, made this an excellent choice with which to begin the evening.
Medea Redux, from Bash (1999), by Neil LaBute, is subtly directed by Charles Sanders and performed by Amy Victoria Brooks in a tour de force. In Greek mythology, Medea married Jason (of the Argonauts fame) and had two children by him, Mermeros and Pheres. In the play by Euripides, Jason abandons her when King Creon offers Jason his daughter, Glauce. Medea takes her revenge by killing their children.
In this reworked version a woman sits at a table on which there is a tape recorder. She begins a rambling tale, revealing a sexual encounter with her high school teacher when she was only 13, resulting in pregnancy and the birth of a child. She shielded him because of her love for him and her assumption that he loved her. Now, many years later, she has travelled to meet him and introduce him to his child, finding that he is married he is, however, sad that he and his wife have been unable to have children. He repeats his claim, of many years past, that he loves children dearly, and expresses great happiness at seeing the child that she had bore him. She also sees more in his expression and reacts to it. This encounter has tragic results and, as the piece closes, we discover where she is and why she is being recorded.
This is a disturbing piece, particularly because of the way in which the character that Brooks has created delivers the monologue. It is very matter of fact, not particularly emotional, almost as though she might be discussing the weather. It is precisely this drastic conflict between the pleasantly smiling woman that we see in front of us, and what she is saying, that is frighteningly disturbing. Brooks is definitely a performer to watch out for.
In Canker Sores and Other Distractions, by Christopher Durang (1995), we switch to comedy, as we meet a long-divorced couple who have met again by chance and have decided to have dinner together, with a view to a reconciliation. Directed with a good eye for absurdist comedy by Velalien, Amy Victoria Brooks and Jordan Fraser-Trumble play the couple, with Charles Sanders as their hopelessly inept and completely disinterested waiter. Originally written for a waitress, named Midge, it works just as well with a waiter.
While the couple try to overcome their past antagonism, and he tries to propose to her in an attempt to remarry and start again, everything seems to be set against them, particularly the extremely clumsy and overly talkative waiter, who also possesses an appalling sense of timing, interrupting them at every intimate moment. Then there is the man's canker sore inside his cheek, giving him agony whenever he touches it with his tongue and making him lose his train of thought. To make matters worse, she gets something in her eye and they start to compete over who is the worst affected. All of the things that drove them apart quickly come to the surface again with the inevitable result.
After Medea Redux a lighter moment was definitely needed, and this fitted the bill well. Although not at all a carbon copy, there were certainly hints of Basil Fawlty in the waiter at times, and all three showed that there are equally as adept at comedy as they are at drama and tragedy.
Lighting and sound by Chris Donoghue enhanced the performances and it all added up to a most worthwhile evening of theatre. Don't delay as this superb production has a short run.
Modern american masters
By Julia Loipersberger
Kryztoff Raw
I'm not ordinarily a fan of short plays, and even less so when three entirely distinct performances are presented by the same actors without any interval (which suggests something about this reviewer's attention span). However the trilogy performance of Modern American Masters contradicted my general prejudices.
The opening piece, David Mamet's All Men are Whores was an interesting choice to start the evening off with. The 1977 play features a trio of university age characters – two males and a female – addressing the audience about various sexual experiences. At times, it is difficult to establish and somewhat confusing as to whether the actors are intended to represent only three people whose views on sexuality and desires change over time and with the impact of new connections with strangers, or whether the actors are simply many 'everymen' demonstrating short snippets of their sexual complications. Either way, the play becomes overly convoluted and eventually somewhat boring and pretentious. Nonetheless, it was well directed and competently acted by Amy Victoria Brooks, Jordan Fraser-Trumble and Charles Sanders.
The second piece, Medea Redux by Neil LaBute is a harrowing trip into the underside of love between a high school student and her English teacher, who pursues her desperately until she falls pregnant with his child and he suddenly disappears. As the title suggests, this play is an updated version of the Greek tragedy of Medea, and it is clear from the second that the only character is revealed on stage that everything is going to end poorly. Amy Victoria Brooks as the sole actor was an absolute tour de force, whose ability to mesmerise the audience was sublime and incredibly well controlled.
Pleasingly, after the – incredibly depressing – Medea Redux, a fabulous selection for the evening's final performance was the hilarious and very camp Christopher Durang piece Canker Sores and Other Distractions which focuses on a clearly mismatched divorced couple whose sudden romantic plans to become remarried after a chance encounter are ruined by inconveniences such as a canker sore and a waiter who simply cannot take a hint.
As far as the selection of modern American works goes, the order and contents of the plays was incredibly well selected. Particularly for anybody who has ever read Nabokov's iconic work Lolita, the American flavour of Medea Redux was both palpable and devastating.
The only real downside was that the live music performed in the front bar at times overshadowed and distracted from the actors on stage.
Nonetheless, this was a teriffic local production well worth engaging with for a short dose, straight up, of Americana in all its kitschiness, tragedy and brashness.
Kryztof rating 3.5K